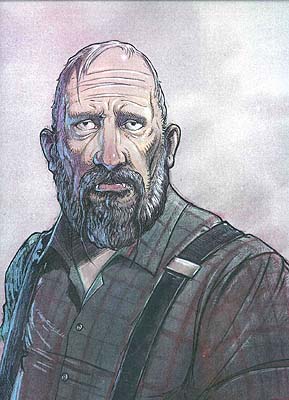 Val and Earl meet the Vampire were originally going to be part of an episode of Stampede and Universal's first attempt at developing Tremors as a TV series.
Plot summary
On a fishing trip with Burt, our brave boys encounter a reclusive character who turns out to have some nasty nighttime habits. Naturally, ours was not a typical vampire, but the Tremors version – an easy-going mountain man. Val and Earl have to stop making fun of the extra gear Burt has brought. It takes everything he has to send the vampire back to the dead.
Connection to real world myth
Vampires are rampant throughout fiction a notable one being Dracula who in the original novel had a monobrow, rancid blood-breath and hair on his palms. Traits that this vampire seems to posses.
Known Cast
Community content is available under
CC-BY-SA
unless otherwise noted.