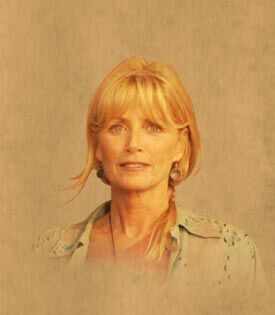 Marcia A. Strassman (born April 28, 1948 – October 24, 2014) was the actress that portrayed Nancy Sterngood in Tremors: The Series. She replaces Charlotte Stewart who couldn't portray Nancy due to contract issues. She was an American actress best-known for her roles as Julie Kotter in the TV sitcom Welcome Back, Kotter and Diane Szalinski in the 1989 feature film Honey, I Shrunk the Kids and its first sequel.
Biography
Strassman was born in New York City. Among her earliest acting credits was an appearance in an episode of The Patty Duke Show. In 1967, she became a recording artist for UNI Records. Her debut single, "The Flower Children", was a top 40 hit in many West Coast U.S. markets, most notably hitting #4 in San Diego and #2 in San Francisco; the track also hit #2 in Vancouver, Canada (CKLG 730 AM or CFUN 1410 AM in July 1967). However, the single failed to break out nationally in either country, stalling at #103 (U.S.). Strassman's followup release, "The Groovy World of Jack & Jill," charted in Denver but virtually nowhere else. A third single, 1968's "Star Gazer" (produced by Kim Fowley), failed to chart anywhere and brought Strassman's brief recording career to a close.
Returning to acting after a gap of a few years, Strassman landed the recurring role of nurse Margie Cutler in the earliest episodes of M*A*S*H. She appeared in six episodes.
She landed her best-known role as Julie Kotter in Welcome Back, Kotter in 1975. The series lasted for four years. Strassman also appeared as a guest star on such '70s fare as The Rockford Files, The Love Boat; season 1 ep. 15, and other prime time dramas.
She was frequently mistaken for WKRP in Cincinnati cast member Jan Smithers, to whom she bears a close resemblance. In 1980 she starred as Lenina Disney in a BBC production of Aldous Huxley's "Brave New World".
In 1989–90, she had a costarring role in the 21 Jump Street spinoff, Booker. Strassman also had movie roles in Honey, I Shrunk the Kids (1989) and Honey, I Blew Up the Kid (1992).
In March 2007, she was diagnosed with Stage IV metastatic breast cancer, which has since spread to her bones until her death in 2014.